Have you ever thought that the installation of Vanced would be easy to do in future? If yes, then you must be an absolute time traveller 😆. Now, APK installation on android devices is a piece of cake irrespective to rooted and non-rooted smartphones with Vanced Manager. So, everyone, including basic users, can make use of this new project.
Many people around me were really annoying after the official team released the .apks format since it requires a special procedure. Indeed, kind of complicated process to non-technical users who want to get peaceful experience without using any adguard on their android device.
After hearing a lot of requests from the users, We, vanced team decided to provide some simple procedure to install the most popular Vanced on android devices. However, in this new method, you should download the Vanced Manager App to get rid of annoying errors and everything.
So, we finally managed to avoid installing Split APKs Installer (SAI) by bringing our all-new manager to cut down steps. Well, let's dive into the article.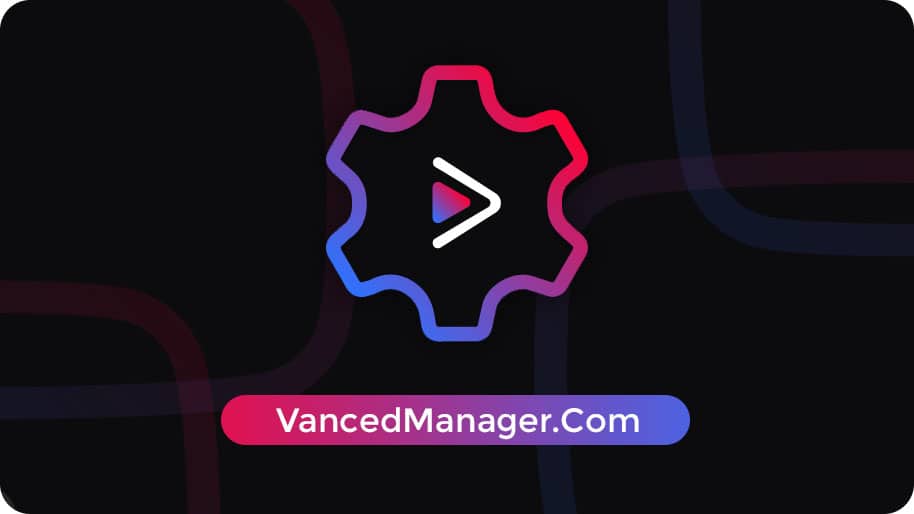 What is Vanced Manager APK?
In simple words, Vanced Manager APK is designed to get rid of complicated procedures that are involved while installing Vanced. This is a similar concept to the Magisk Manager, which is made to flash Magisk Su updates without the need of visiting custom recovery every time. Even, we have taken libsu from Topjohnwu for rooted operations.
Why we made this app? Because only distributes APKs format now which has a collection of .apk files. In this way, they can make development quicker. So, forcefully we adopted the same as like official does. That makes us adopt to another app called SAI (Open-source project) for installation.
As you already know, that this step taken by us is kind of frustrating to everyone as you need to perform some complex task. Despite the fact that the proven guides are published in our Reddit forum to know how new method works. Yet, people fail to follow.
Well, that's where we've got an idea of creating Vanced Manager that could be the ultimate solution for all of our user needs. One can install updates, uninstall Vanced if you want, update MicroG and more. It has some really useful features.
Version Info
| | |
| --- | --- |
| Name | Vanced Manager |
| Version | 2.0.1 |
| Size | 5.47 MB |
| Developer | X1nto |
| Updated on | November 27, 2020 |
Download Vanced Manager APK Latest Version for Android
There are many third parties out there trying to publish our app by packing into APK file using SAP (Split APKs Packer). However, in this way, you can easily them, but there might be hidden codes in it to break your privacy or steal your data. This is also one of the cases where we decided to provide an official solution.
Official Vanced Manager offers easy updates, a better user interface, a good user experience, and many more. Most importantly you don't need to visit unverified websites to download Vanced app. The latest manager will take care of everything.
Uninstall the old version first
Features of Vanced Manager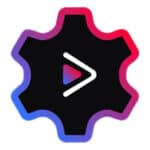 Updates – Instant updates directly from the developers.
Easy Installation – Installation of Vanced and MicroG is easy as never before.
User-Friendly UI – Fluid and lovely material design.
Push Notifications – Let you know about the new messages from the developer through push.
Themes – Light & Dark. Also, it detects the system theme to set the theme automatically.
Accent Color – Different Colors Available Including Blue, Red, Green, Yellow and Green.
Custom Channel for Updates – You can enter custom URL to receive updates, but we recommend an official channel.
Changelogs – You can read the changelogs of Vanced Manager.
Small in Size – It is about less than 5 MB and doesn't consume a lot of resources.
What is Vanced?
Vanced is a unique version of the official app, and also we have added many features that are really needed for users around the world. Some of the options are can be seen in the normal additions.
The main features of this app are responsive and easy UI. These are the key things that everyone actually looks after when it comes to a peaceful experience. We are really working hard to make that possible for you behind the scenes.
If you want to support our work, just download AdGuard through the link mentioned in this official Vanced Manager blog.
---
Features of Vanced
PiP – Supported PiP mode, which is generally available for unique users. It helps you multitask when you do some other stuff like browsing along with watching videos. Also, you must have an android 8.0 (Oreo) or above to have this feature.
Swipe Controls – Control volume and brightness by just swiping on the screen. It is same as like an every other video player out there.
Preferred Speed – You can set your preferred speed in that pixels only irrespective of bandwidth strength. And the same applies to the speed features too. Also, you can choose separate settings for Wi-Fi and Mobile.
Themes – Dark+White and Black+White themes available for the latest version. We will try to release our old variants such as Pink and Blue soon if there is a proper demand among our users.
Force VP9 Codec – VP9 codec is used to increase the video quality. Get the best quality as possible by forcing it.
SponsorBlock – With SponsorBlock, you can skip Promotional content, Intros, Outros, Reminders to save millions of minutes.
Team behind Vanced:
The team of 4 Android enthusiasts from the XDA-developer forums has taken this project from the Master_T. However, the project is inspired by the iYTBP (Injected Background Playback) and available for rooted as well as non-rooted users.
By the way, we ditched the Magisk Module as it requires to disable signature verification to install the app. Also, .apks is the major reason for that implemented by android officials on the official app. So, we are no longer supported magisk module, and still, you can use the old version from the internet.
---
How to Install Vanced Manager APK on Android?
Step 1. Tap on the Download button given on this page. Then you will be redirected to the final page where you can find the official apk file.
Step 2. Now, It will start downloading to your android device. Kindly wait for some time until it gets completely downloaded.
Step 3. Go to the file manager and find the APK file. It is normally found in download folder.
Step 4. Then, Tap on it. If you are new to this installation procedure, then you would be asked to allow unknown sources or allow this source option.
Step 5. Kindly allow it. Again go to the APK file location and Install Vanced Manager APK on your android device.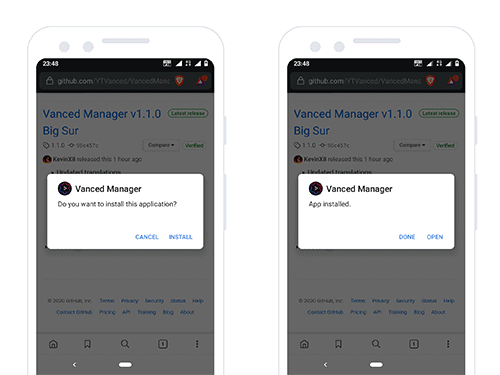 Step 6. Once you done complete installation without any errors, Open the app.
Note: MIUI users must disable the MIUI optimisations in the developer options in order to install our apps properly.
How to use on Non-rooted Android device?
A non-rooted method is simple when compared to the rooted method, but it does need MicroG to be installed to sign with your Google account. This process also works on rooted android device for your information.
Step 1. Open the Vanced Manager app.
Step 2. Tap on the Install button right next to the MicroG. So, now it will start downloading an APK file from the secure server.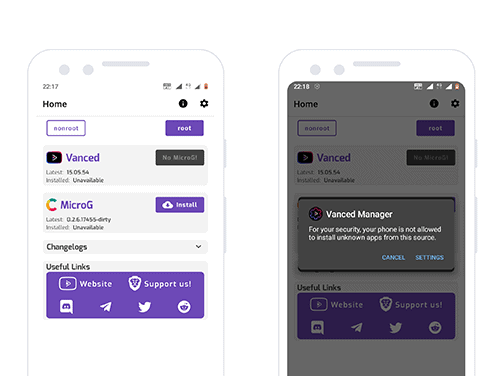 Step 3. There might be a security window which asks you to enable unknown sources. Make sure you enable that.
Step 4. Now, Install MicroG and wait until you see successful message.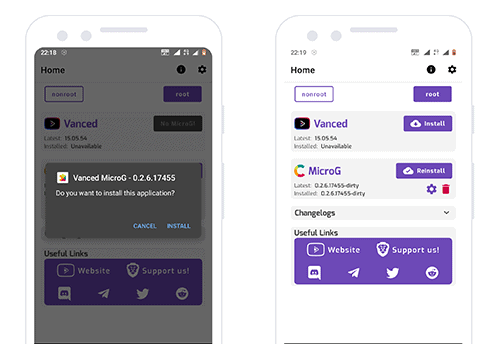 Step 5. Now, you are allowed to installed Vanced. Tap on the Install button right next to the logo.
Step 6. Select the theme variant such as Light+Dark and Light+Black.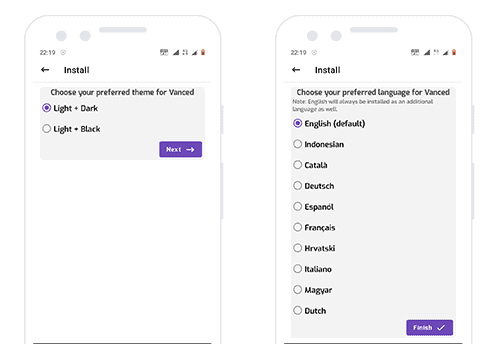 Step 7. Choose language that you want to use.
Step 8. Install Vanced on your android device.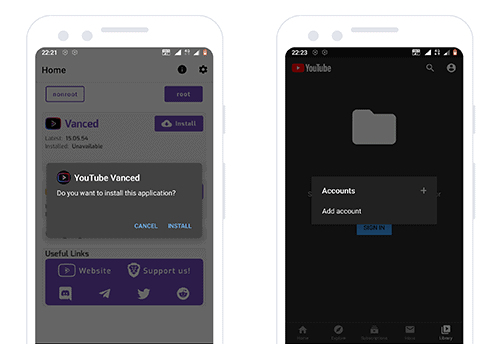 Step 9. Launch it.
Step 10. Sign in with your google account.
Note: Disable official application if you receive any error on both the methods.
Conclusion
Well, Vanced Manager is a much-needed app in this scenario for easy installation and getting updates from the developer. Yet, many other new features are cooking inside the Teams Hub. We will request you to join our discord server and Reddit forum for more updates.