After a lot of requests from the users, finally, SponsorBlock has been introduced in the YouTube Vanced edition. Thanks to the developers who consider user feedback seriously and make it possible to remove the annoying parts from the videos. Well, many don't know about it and how to use it efficiently to skips the content that they don't want to watch. In this article, we discussed things that everyone must know.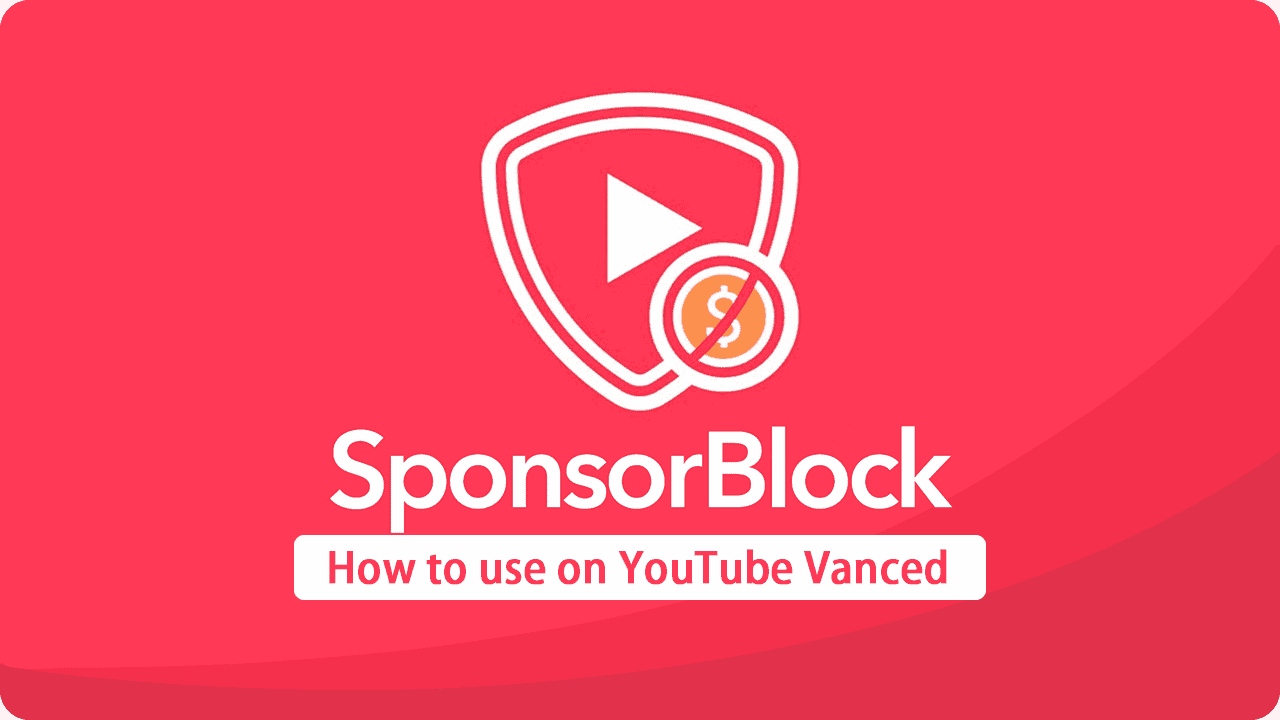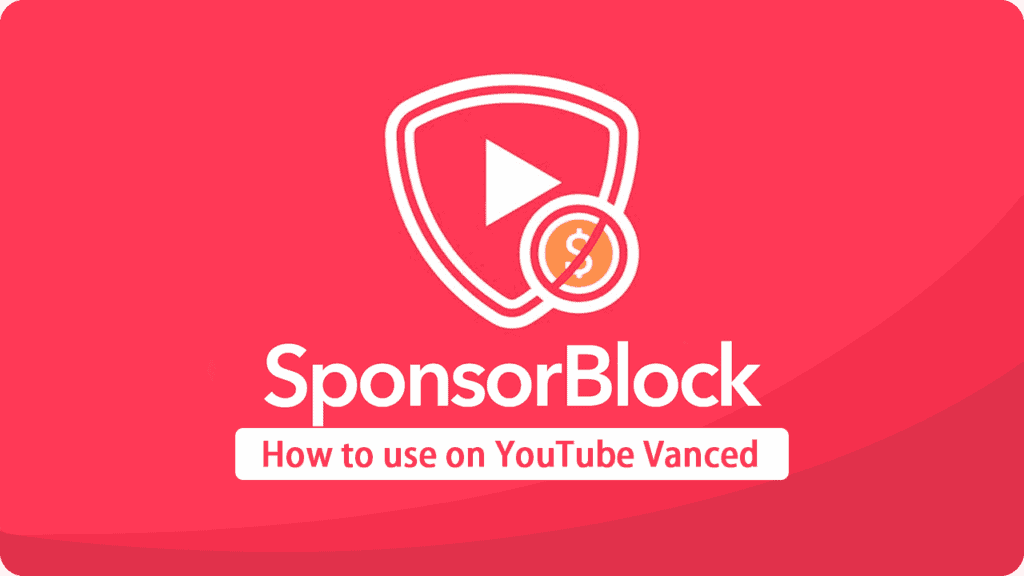 What is SponsorBlock?
SponsorBlock is the video content that is added by the YouTuber to endorse the product or service, and It is more likely an advertisement to earn extra cash. Generally, It is a browser extension available for Chrome and Firefox developed by Ajay Ramachandran. This Open-sourced add-on also supports skipping intros, outros, and any promotional content, but users need to educate the extension first.
Curious to know how it works? Well, At first, after you click on the YouTube video, the extension checks its database whether there are any segments that it needs to be skipped. Once it found any content that was submitted by the users before, it starts skipping automatically. If you think that there is still sponsor content left, then you can submit to make yourself useful.
Now, Vanced Team member JakubWeg has implemented the SponsorBlock in the YouTube Vanced android app. So, android users can get annoying free experience without using any addon supported browser. Also, saves millions of minutes from watching repeated content.
Options
Before going to how to guide, you need to learn about these options.
⏩ View the Next Frame – Option allows you to adjust the frames to locate the exact position of the segment.
⏪ View the Previous Frame – This works same as like the above option but in the opposite manner.
⊙ Set the Segment – Pause the video and then set the starting and ending point to skip the segment.
✏️ Edit – With this option, you can manually enter the exact time.
🖼️ Preview the video to check that your desired clip is skipping or not.
⬆️ Submit – Just click on it and choose the category. Now, the segment recorded into the SponsorBlock database.
Categories
Sponsor (Paid promotion, paid referrals and direct advertisements)
Intermission or Intro Animation (An interval without actual content. It could be a pause or static frame, or repeating animation)
End cards or credits
Interaction reminder like ask us to subscribe
Self/Unpaid promotion (Merchandise, donations, etc.)
Music: Non-Music section (Only for use in music videos. This includes introductions or outros)
How to Enable & Submit SponsorBlock in YouTube Vanced?
Step 1. Open YouTube Vanced app from your apps menu.
Step 2. Tap on your Account Icon.
Step 3. Now, open settings.


Step 4. Scroll down and Tap on SponsorBlock settings.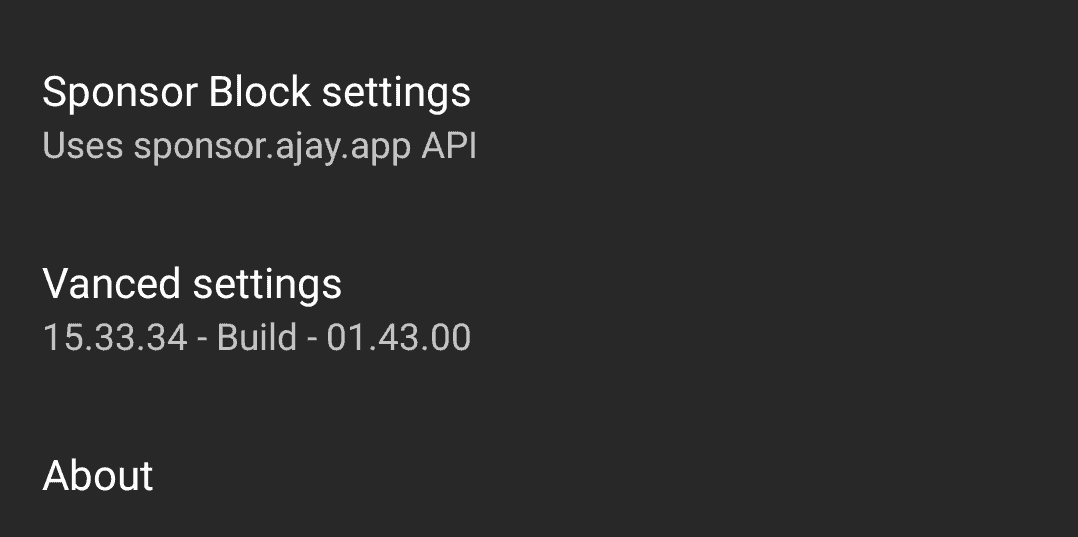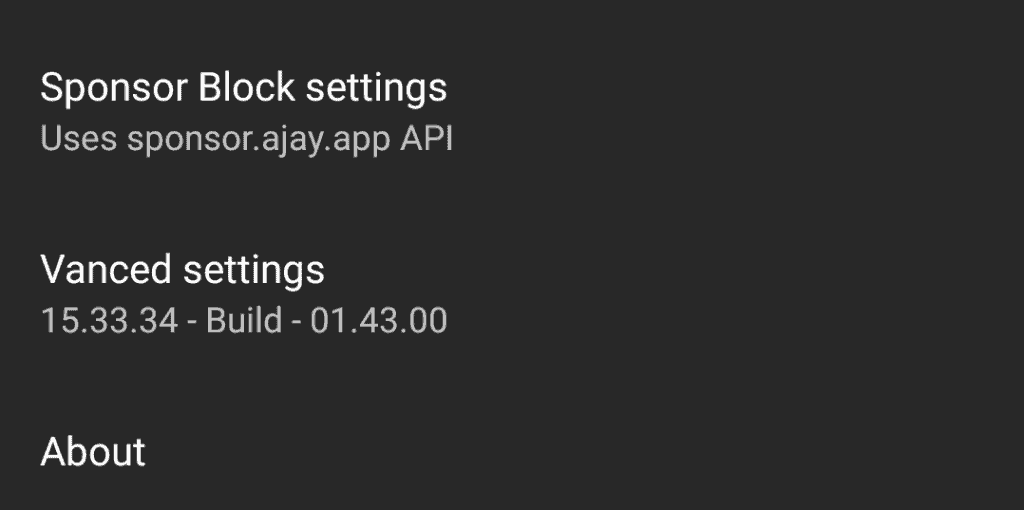 Step 5. Enable it.
Step 6. If you want to contribute or want to skip the segment on unpopular channels, then enable new segment adding option.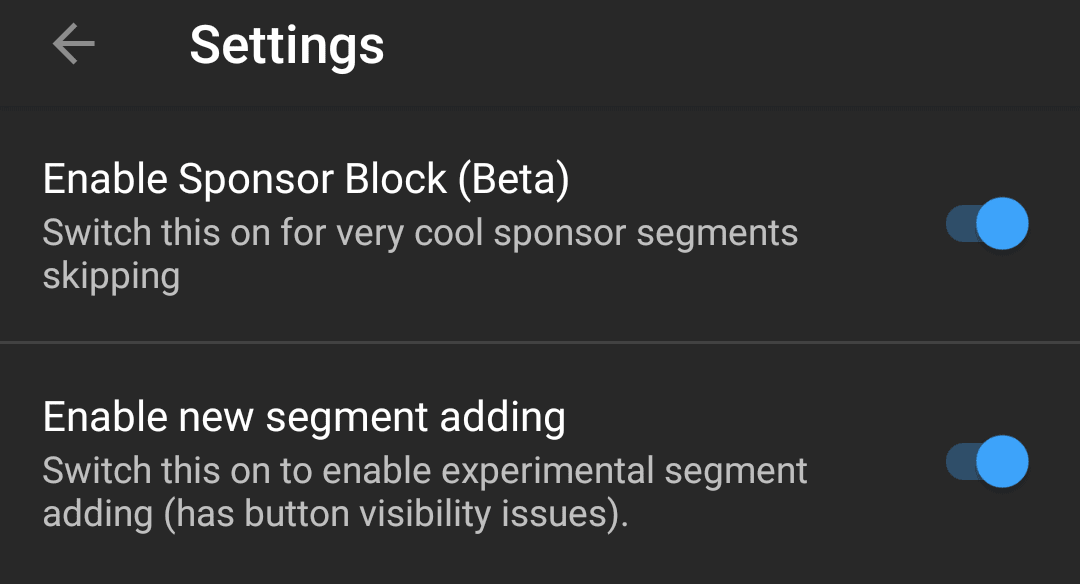 Step 7. Go back and watch YouTube video.
Step 8. Tap on the Shield Play button which is at the top row and left to the add playlist button.
Step 9. Now, you can see 6 options which we discussed above.

Step 10. Select the starting and ending point of the segment using controllers.
Step 11. Tap on the submit button ⬆️
Step 12. Choose categories.
YouTube Vanced is the best YouTube client nowadays and working great in android devices. If you are looking for the simple and easy way to install on your android, then we recommend Vanced Manager app without any doubt. By the way, SponsorBlock is also implementing in the NewPipe, which is super lite app.
Thanks for visiting official page and we will come again with the new game changing feature soon.